One of the things agreed at the recent
minimeets weekend was to set a Challenge for the Community.

Posting this for
hils who's been busy getting herself interviewed today.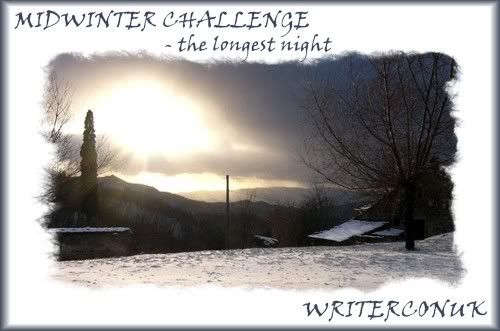 The challenge: Produce something for The Winter Solstice. It can be anything. Fiction, artwork, icons, vids, whatever takes your fancy. Any characters/pairings from the Jossverse can be used and collaborations between writers and artists encouraged.

The prompt: The longest night

The cut-off date for signing up: Dec 1st

The posting date: Dec 21st - preferably after sunset in your time zone.

How it works: You need to be a member of
writerconuk to participate. Simply comment to this entry saying you will be participating and then post your submission on the posting date. You can cross-post to wherever you want after the deadline for posting has past, but it must be posted at
writerconuk without links elsewhere on the 21st.

Please remember that bigger pictures, longer fics etc must be put behind a cut. All fiction and art must come with appropriate ratings etc.